FAshion Designer/Modelist Seiji Amamoto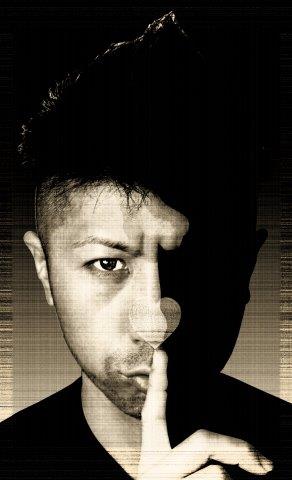 ALL MY LOVING is a fashion brand by designer Seiji Amamoto, who has a reputation for outstanding pattern technology and traditional hand-work.
He chooses denim materials beyond the imagination of others, and is particular about detail design.
Both men's and women's collections are designed from casual to feminine.
Designer Seiji Amamoto trained in making clothes under a high-grade ready-to-wear brand, and launched "ALL MY LOVING DESIGN" independently in 2008.

Based in Fukuoka, he has presented his collections in Asia, including Tokyo, Osaka, China, Korea, Taiwan and Thailand.
Active as a designer and patterner.

Original works using Fukuoka's traditional silk fabric "Hakata Ori" and high-quality denim from Okayama, Japan, are highly regarded overseas.

He also makes use of his wealth of knowledge, experience and advanced skills in costume production and education.
---
Career
March 2002

Graduated from Koran Fashion Design College.

March 2002-December 2007

Worked as a designer and patternner at a luxury women's clothing manufacturer.

January 2008

Independently launched his own brand "ALL MY LOVING".


~ Present

Actively working on own brand production / sales, collection announcement, designer / patterner / instructor business.
---
Sales record
Iwataya, Fukuoka Mitsukoshi, Hiroshima Mitsukoshi, Hakata Daimaru, Hakata Hankyu, Umeda Hankyu, Senri Hankyu, Hanshin Umeda Store, Matsuzakaya Ueno Store, Nagasaki Hamaya, Kokura Izutsuya, VIORO Fukuoka, Canal City-Hakata, Harajuku Laforet, Hakata Riveraine (in no particular order)

---
Collection participation history
Fukuoka Asia Collection, Osaka Asia Collection, Ready-to-wear (Korea), Others (China, Thailand, Taiwan, etc.)
Media appearance history
Newspaper
Senken Shimbun, Yomiuri Shimbun, Asahi Shimbun, Nishinihon Shimbun, Mainichi Shimbun
TV
Fukuoka Mainichi Broadcasting (RKB) program "Fukuoka Mokuroku", Japan International Broadcasting (NHK) program "OUT & ABOUT"
NHK BS-1 "Journeys in Japan", KBC "Domo", RKB "Kyoukan TV"
TBS "Night Shuffle", TBS "Mentai Wide", TV West Japan (TNC) "Momochihama Store"
KBC "Asades", RKB "Ki Do Creators", TV West "My Neighbor My ☆ ~ Meister ~"
FBS "Night Shuffle", RKB "TEEN! TEEN !!", RKB "Genki by Fukuoka", etc ...

Magazine / Free paper
Fukuoka Bishoujo Encyclopedia, Fukuoka Walker, TOWER RECORDS "bounce", "SCRIPT", "Ct Magazine"
"No !!" ・ Thai version "S Cawaii!". -Taiwan version "mina" Higashi-Fukuoka High School admission brochure- "avanti"-"Monthly Across", etc ...

radio
RKB Radio "Yorozuya Sunday", Dream FM, Hotomeki Radio
WEB
"Asian beat" and "Fukuoka facts-Fighting Fukuoka from data"
Award history
The 76th Soen Award candidate
4th Japan Fashion Design Contest in Yamaguchi Grand Prize
Selected for Cool Summer Fashion Competition
Eleventh International Fashion Design Contest ORIBE, Others ...